Veena Mayya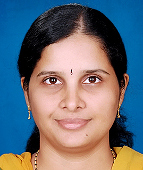 Supervisor(s):
Area of Interest:
Deep Learning, GPU Programming
List of Publications:
Mayya, Veena, Sowmya Kamath, Gokul S. Krishnan, and Tushaar Gangavarapu. "Multi-channel, convolutional attention based neural model for automated diagnostic coding of unstructured patient discharge summaries." Future Generation Computer Systems 118 (2021): 374-391.

Mayya, V., Karthik, K., Kamath, S. S., Karadka, K., & Jeganathan, J. (2021). COVIDDX: AI-based clinical decision support system for learning COVID-19 disease representations from multimodal patient data. In 14th International Conference on Health Informatics, HEALTHINF 2021-Part of the 14th International Joint Conference on Biomedical Engineering Systems and Technologies, BIOSTEC 2021 (pp. 659-666).