Shridhar Sanshi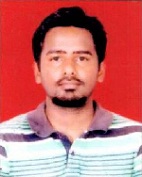 Supervisor(s):
Area of Interest:
Virtualization and Computer Network
E-mail:
shridharsanshi89@gmail.com
List of Publications:
Journals
Conferences
Shridhar Sanshi, and Jaidhar C.D. (2018), "

Assessment of Objective Functions under mobility in RPL", In Proc. of the 5th International Conference on 

Advanced Computing, Networking, and Informatics, ICACNI, Recent Findings in 

Intelligent Computing Techniques, Singapore, 565-576.
Shridhar Sanshi, and Jaidhar C.D. (2018), "

Mobility Aware Routing Protocol based on DIO message for Low power and Lossy Networks", In 18th 

International Conference on Intelligent Systems Design and Applications, ISDA

2018. Vellore, India. (To Appear)